Is This The Most Popular Neutral?
Agreeable Gray by Sherwin Williams is one of the most popular neutral colours out there just now for Interior Design and Decor.
While I haven't had a project professionally photographed with this paint colour yet, I have specified it a fair amount to home owners in my local area of Burlington and Oakville Ontario.
Explore this Colour More!
In this video of Agreeable Gray by Sherwin Williams, and as always, in my colour review videos I share:
The undertone of my featured colour
Colour Comparisons in order to easily 'SEE' the different colour tones
Best White paints to pair for the trim & ceilings
Beautiful Colour Combinations to inspire you for your next decorating project
Comment below if you've used this colour and if you've had a space professionally photographed where you used Sherwin Williams Agreeable Gray.  Email me the image and your details & I may feature you in a future vlog!  Send to –> info@clairejefford.com
For future colour videos I'd like to feature inspiring spaces by talented designers. Seeing a colour in a space and how it varies with lighting, plus the many ways that it can be paired with other fabulous textures and finishes, is always fascinating to me. I know I'm not alone!
Colour Comparisons
In this colour comparison below, you can easily see the difference between the colours and their undertones.  The top colour is a blue-green gray; Agreeable Gray in the centre is a Green Gray and Wool Skein is a Green Beige.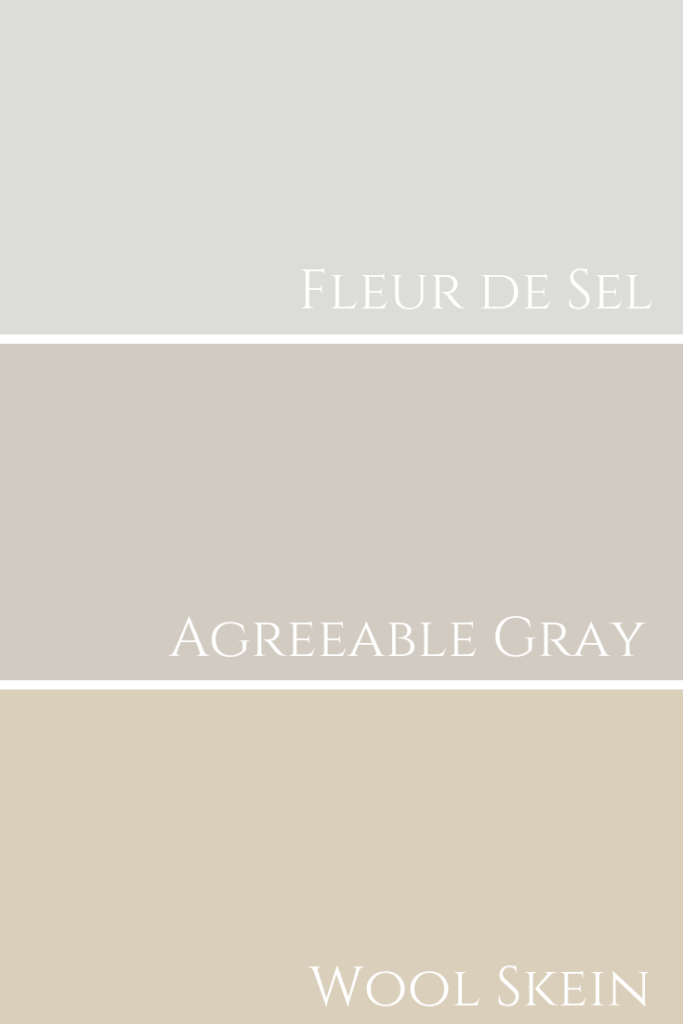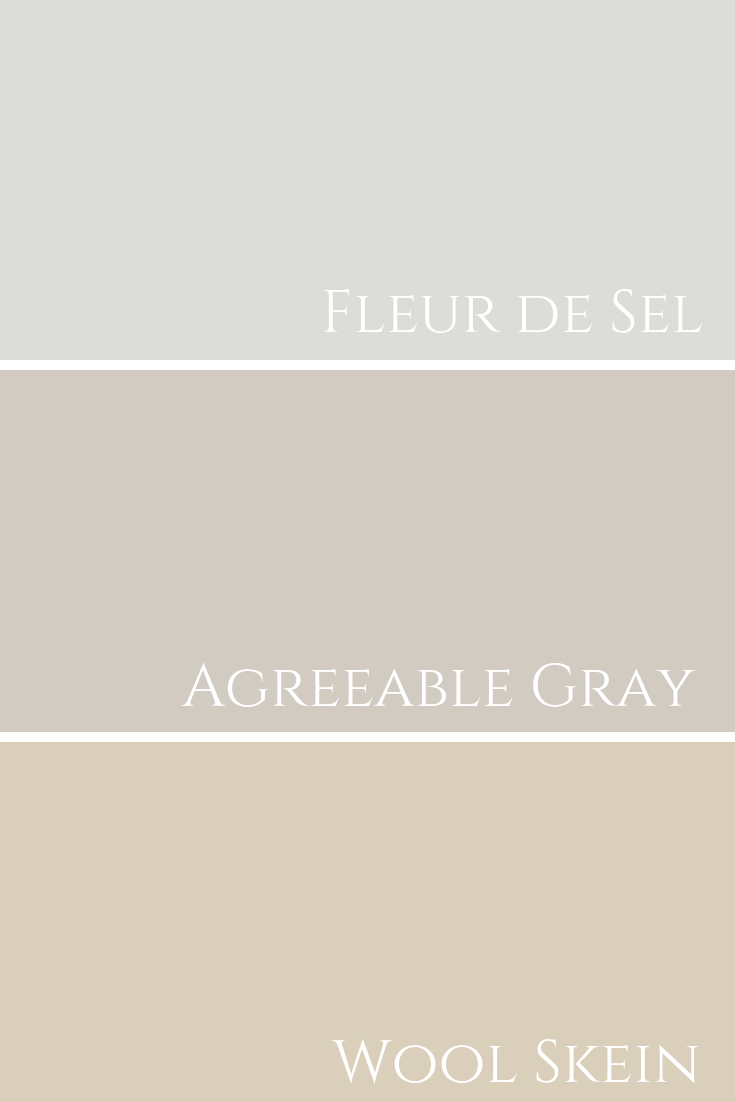 Best Whites to Pair with Agreeable Gray
Of course there are many more whites that would work wonderfully with this colour, but I've pulled 3 of my favourites from Sherwin Williams.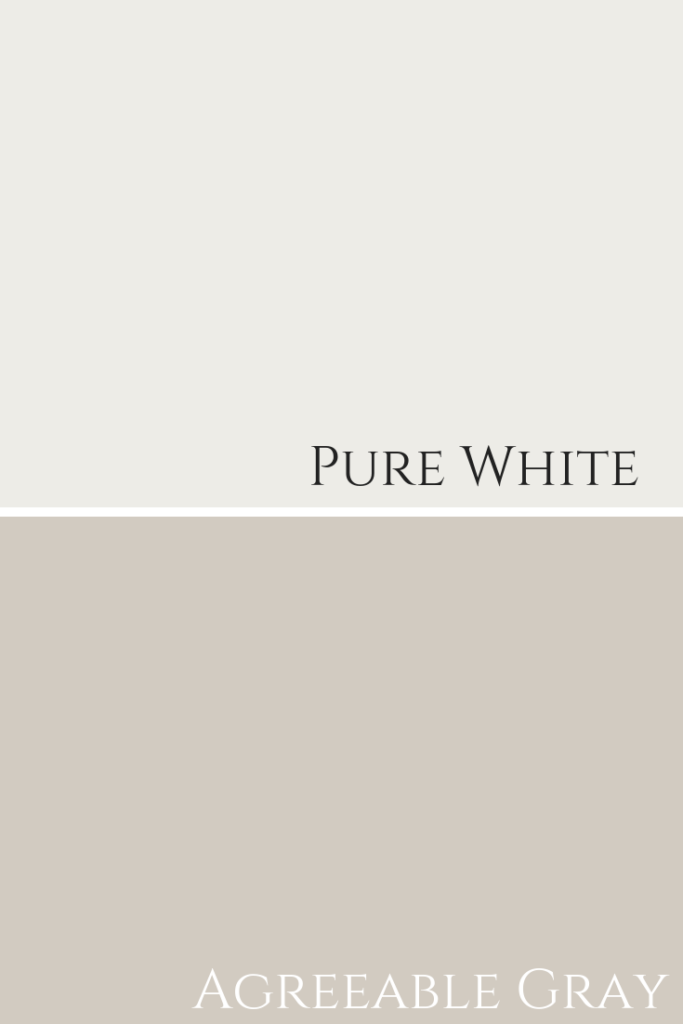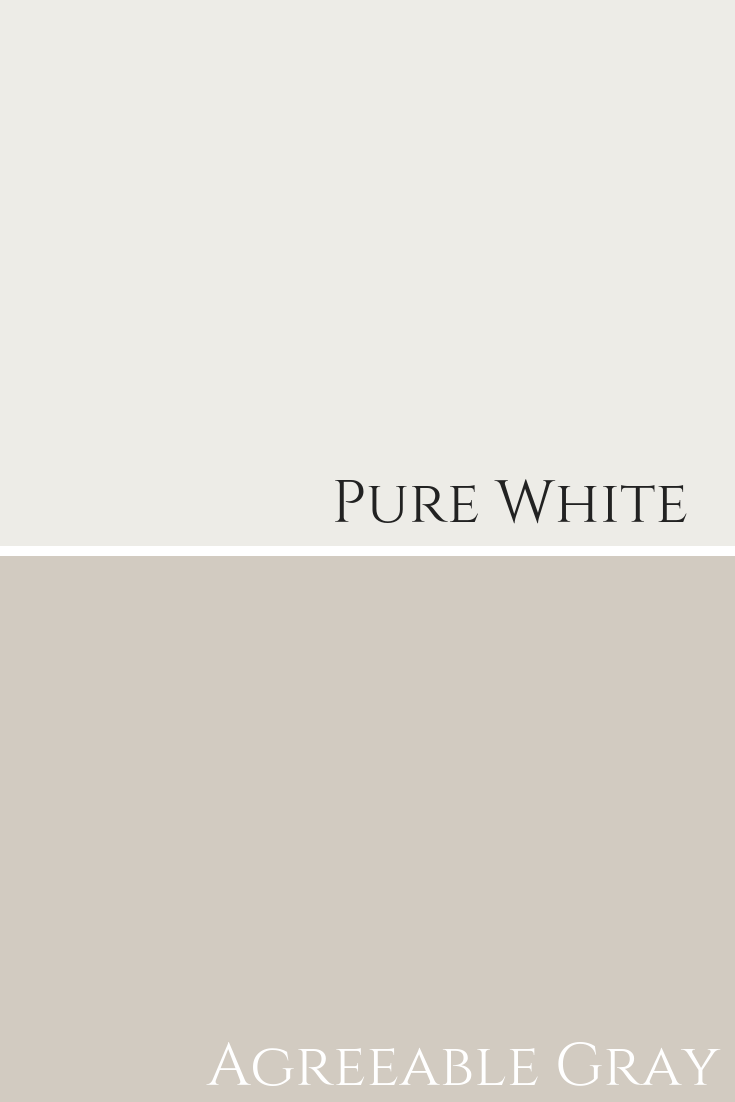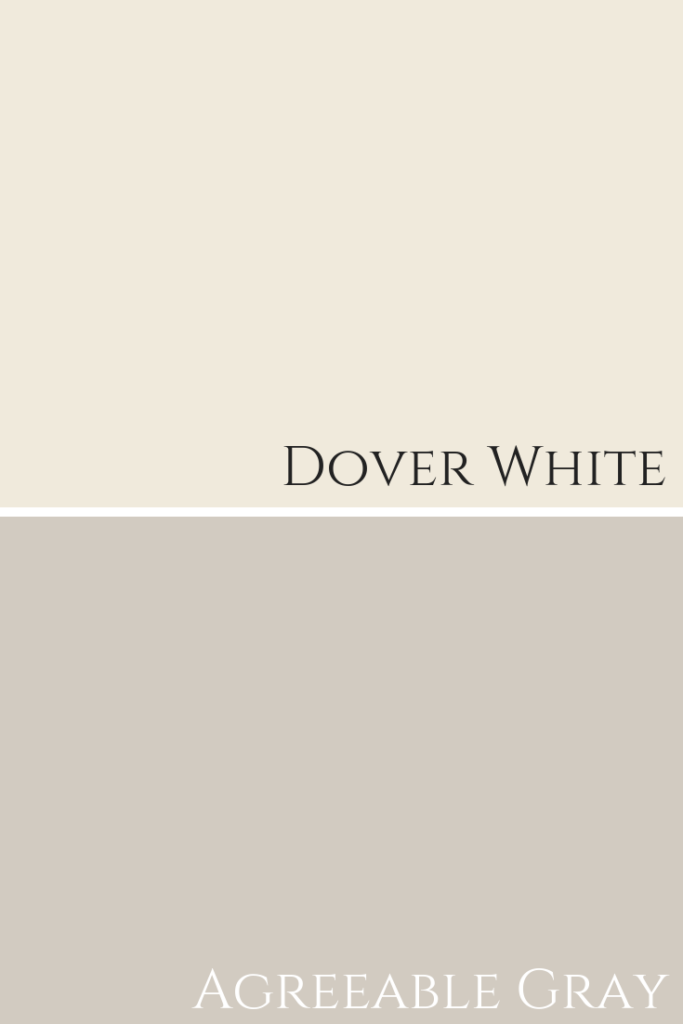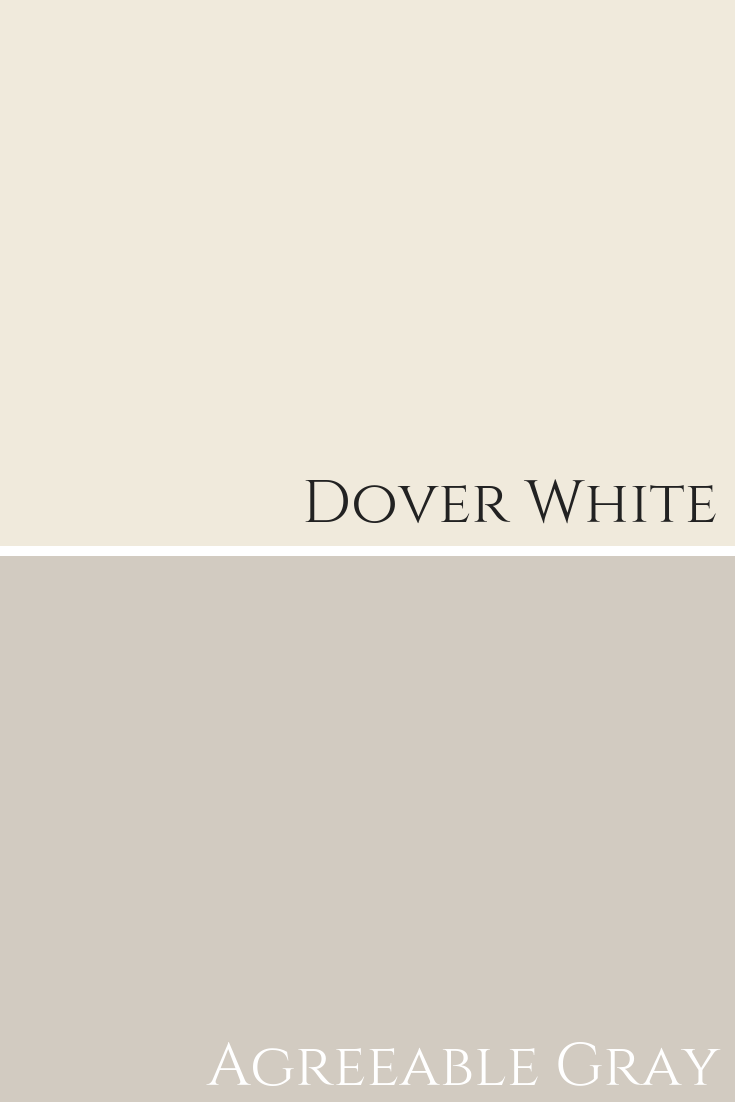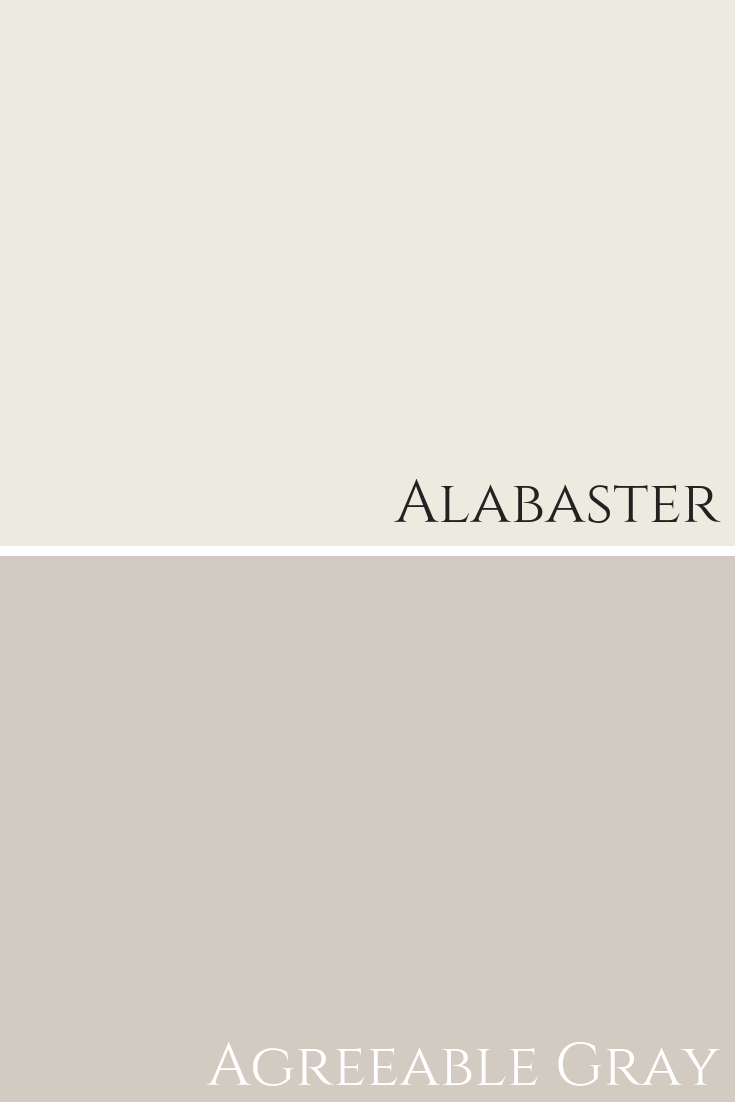 Fabulous Colour Combinations with Agreeable Gray
All colours paired here with Agreeable Gray are also from Sherwin Williams.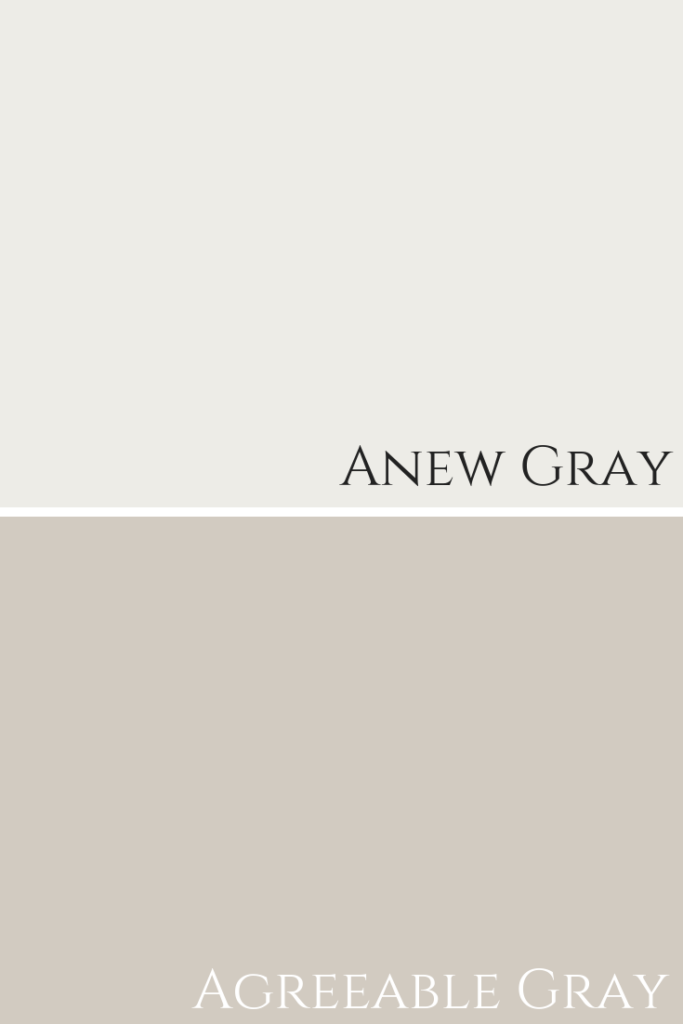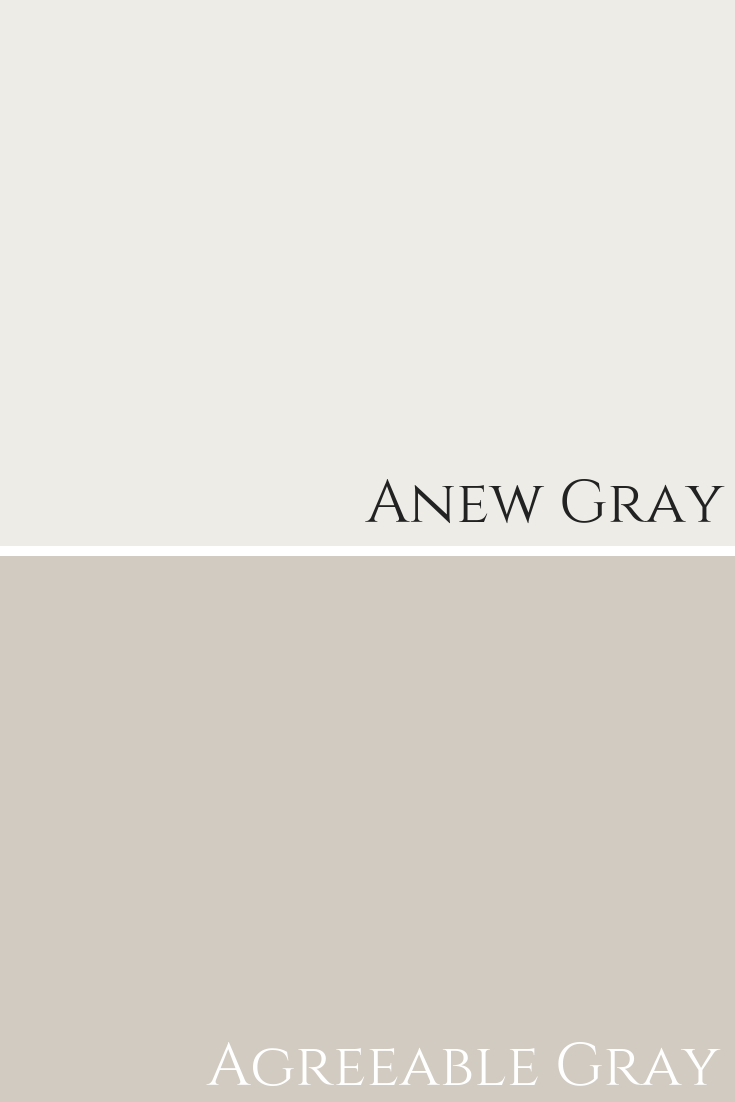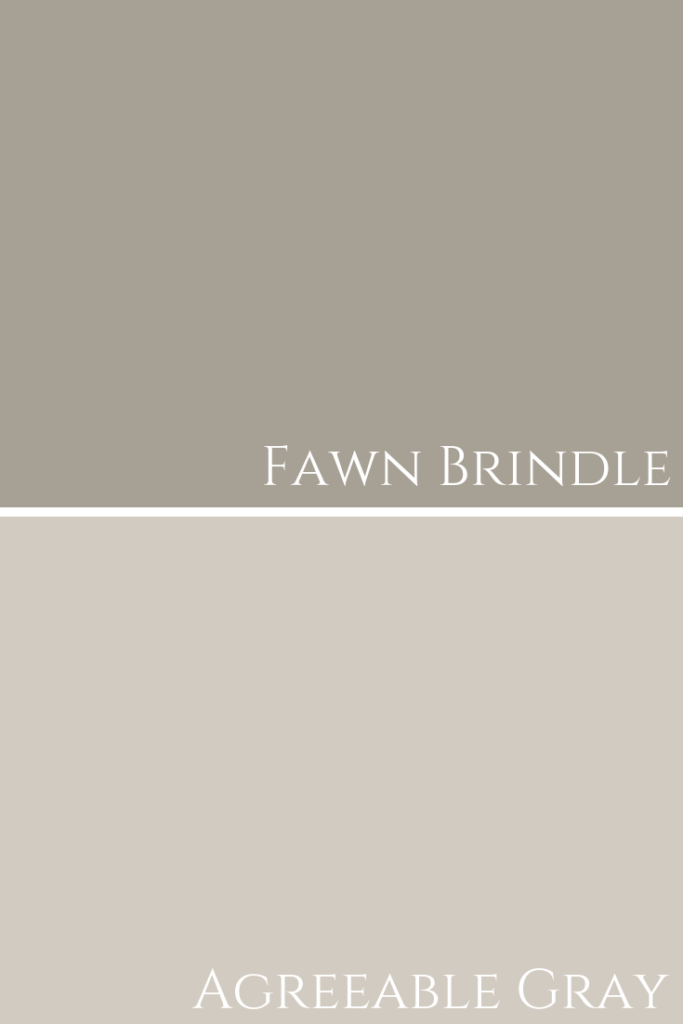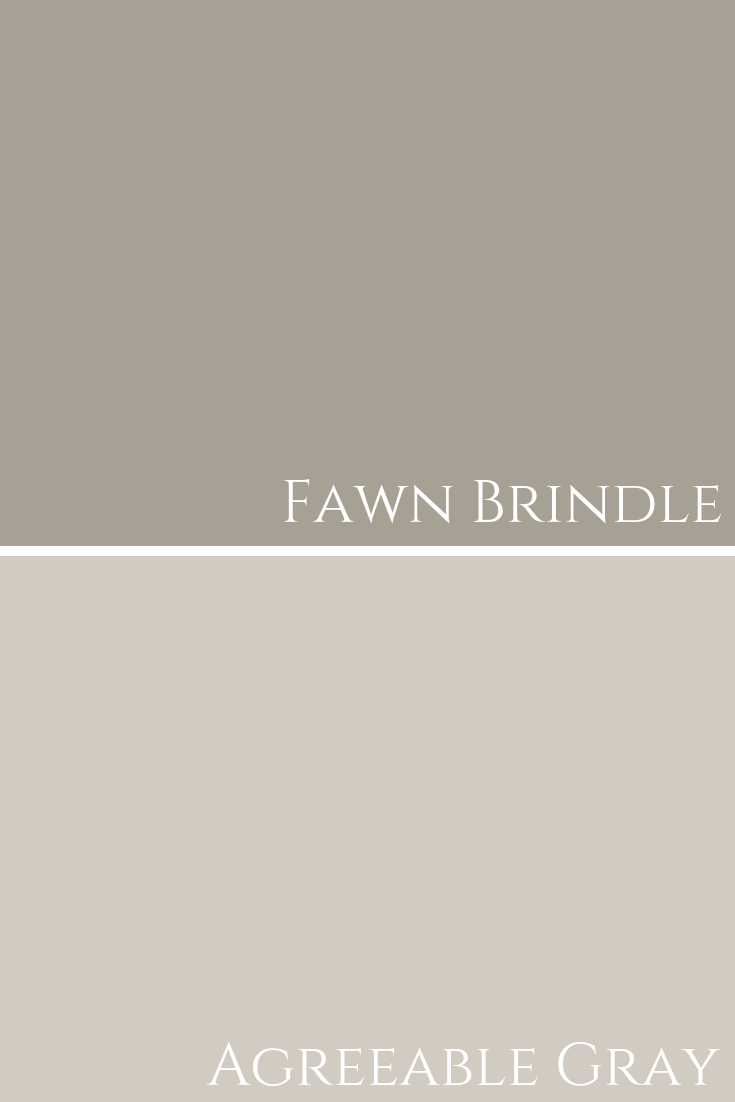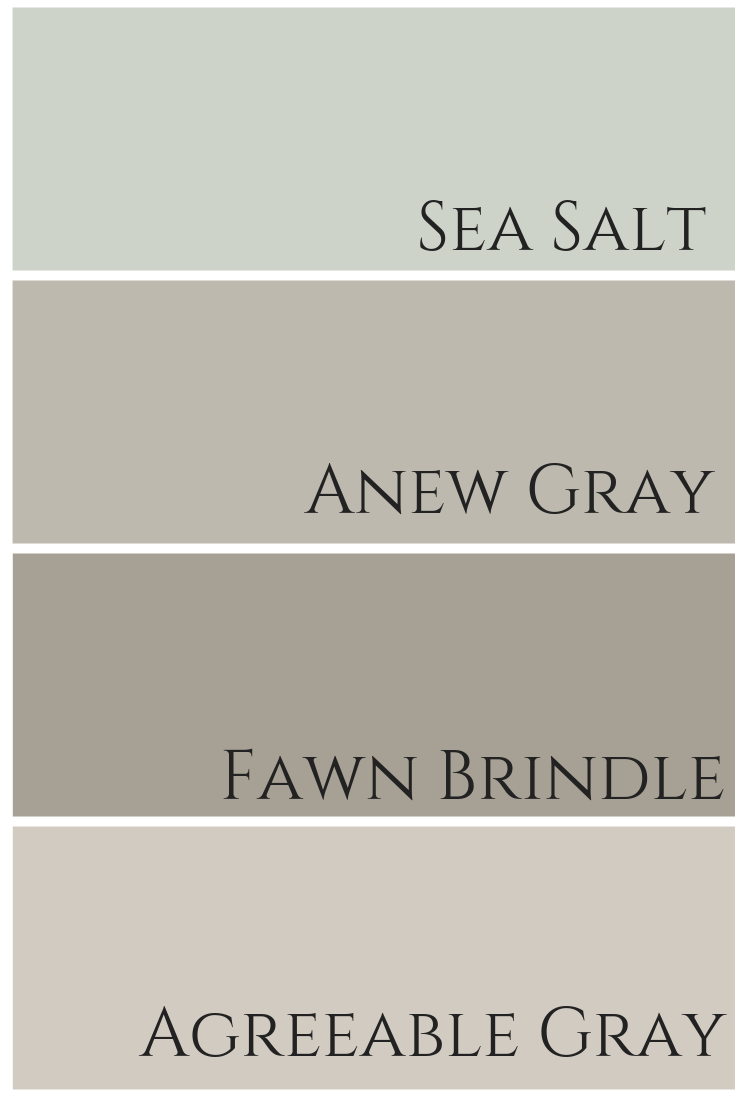 My good friend Maria Killam designed this gorgeous living room that is painted Agreeable Gray by Sherwin Williams. How fabulous does it look with the blues and yellow accents?!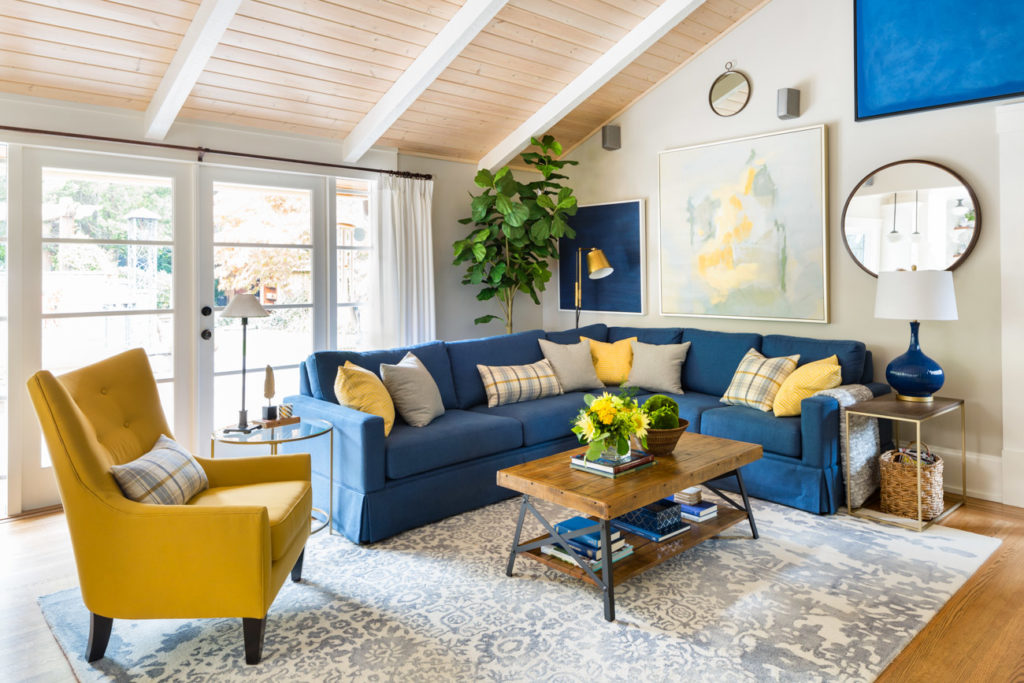 Speaking of Maria Killam, do you love my large painted colour boards and want your own set?
➜ Click here to shop the large colour boards now!
// DISCLOSURE: Thank you for trusting me with my truthful and reliable opinion on any future purchase you may make. I always disclose affiliate or sponsored information when it is the case. If you purchase Maria's boards, I will earn a small commission from the sale. This doesn't affect you in any way, the price remains the same regardless.  Thank you for supporting me and entrusting me to be your go-to for all things Colour and Interior Design!
Want to love where you live?
Contact me today here and let's do this!